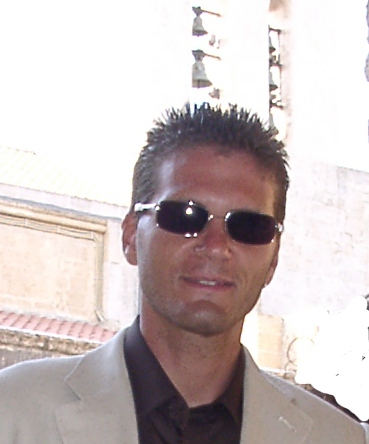 Born in 1974, in 2001 he got his Master degree in Mechanical Engineering at the Polytechnic of Bari (specialization in Thermal and Environmental Engineering).
From January 2001 to May 2006 he worked at Thermocold Costruzioni S.r.l., an air conditioning units and water chillers manufacturer located in Modugno (Bari), first as a design engineer and then as Research&Development manager.

He has been a consulting engineer for some Italian companies:
• Corema S.p.a. a manufacturing company located near Milan, that produces industrial refrigeration units, where Manlio was involved in the design of the whole line of units;
• Sabiana S.p.a., a manufacturer whose site is located in Corbetta near Milan producing air distribution terminal units where he held courses and managed training meetings addressed to design engineers, technicians and sale agents;
• Nuova PDM S.r.l., a company in Modugno (near Bari), producer of piping for fluid systems (gas, fire, fluid systems), where Manlio wrote the engineering manuals for the correct design of their products and managed the quality system (based on the ISO 9001:2008 standard);
• ENVICOM S.r.l. in Modugno (near Bari) where he set up the quality management system manual according to the ISO 9001: 2008 standard.

He is currently a professional engineer specialized in fluid equipment designer, in refrigeration systems testing, and in energy management.
He actively collaborated with the Resolvo S.u.r.l. in Monopoli (near Bari).
At present Manlio is a member of Aicarr. He wrote publications on technical and scientific issues on air conditioning and energy saving installations.